Milestones and Achievements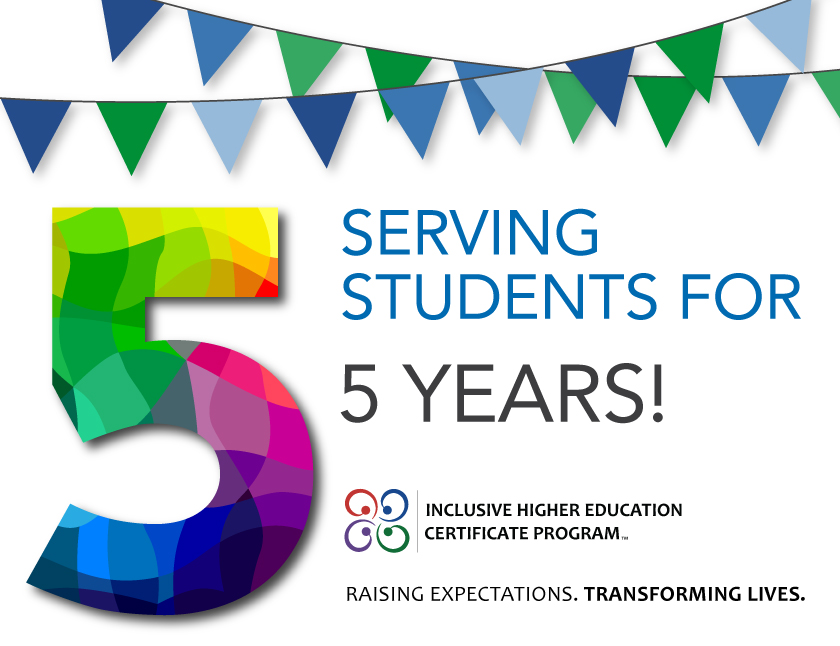 In partnership with Metropolitan State University of Denver School of Education, we successfully launched IHECP's pilot program the fall semester 2015.
Since launching the IHECP in 2015, we have served 124 students:
28 students IHECP students, including 2 online distance learners
76 Denver Public Schools transition students
20+ KIPP charter school students
This program has been hugely successful in the community, with scholarships awarded to students to attend and participate in our program.
Students have been awarded scholarships from:
John Lynch Foundation
Lori Lieberman Foundation
American Legion
Lutheran Family Foundation
Richland Foundation Thomas Family Fund
Marilyn Fulmer Foundation
Gear Up
Students have been awarded grants from:
Developmental Disabilities Resource Center
Rocky Mountain Human Services
IHECP has also awarded over $55,000 in scholarships so that students can attend college on the Auraria Campus with learning supports in place.
Student Services
Our university student services are designed to provide individualized supports for students with learning, intellectual, and developmental disabilities.
Learn more.
Events
Events and open houses help the IHECP raise awareness about our student support services available on the downtown Denver Auraria Campus. Join us at one of our on-campus open houses or student activities.
Find out more.
Get Involved
Your support makes the IHECP possible for students with learning, intellectual, and developmental disabilities. Whether you volunteer on campus, become a paid student mentor, or donate to support our students, you will be surprised at what a huge difference you can make.
Read more.